⭐⭐⭐⭐⭐ I'm back in London. ⭐⭐⭐⭐⭐
You can see my videos on Adultwork or clips4sale
See the number one male escort in the world!
If you do a google search for "male escort", I'm number one. And if you do a google news search for "Aussie Male Escort" you'll see that dozens of newspapers, magazines and websites from around the world have published articles about me.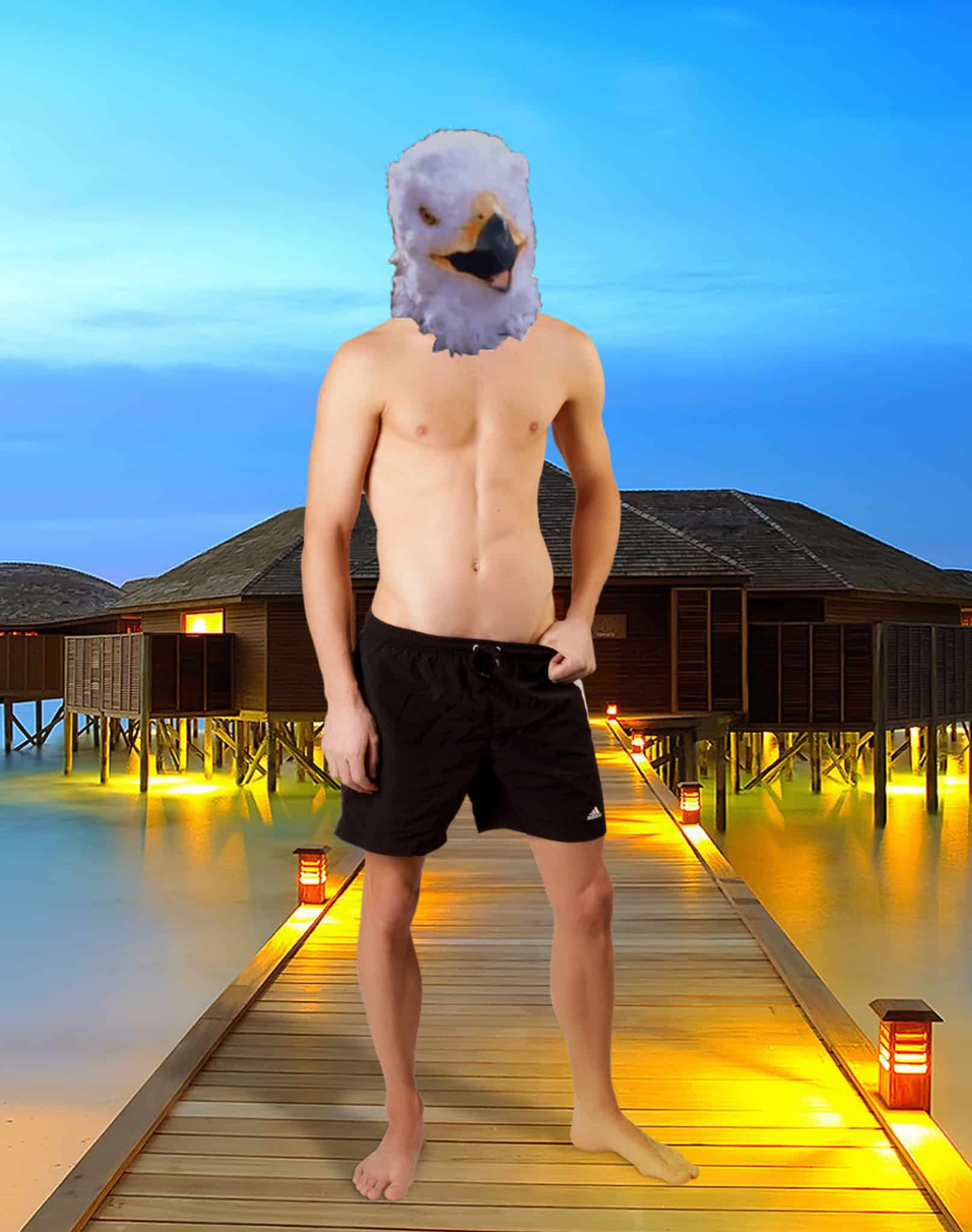 I'm from Australia and usually based in Mayfair, London.
I'm tall (6'5″/195cm), very toned and athletic, very well endowed (9″/22cm) uncut and good looking. I'm an experienced kinkster and lover of all things BDSM and a trained and licensed masseur having completed courses in Swedish, Thai and Tantric massage.
If you'd like to read about my international tours and adventures, erotic and otherwise, please subscribe to My Blog.
People often tell me I'm very relaxing to be around and they find me a calming influence etc so I'm great with nervous first timers eg bi or kink curious guys who've never been with a man or never tried BDSM, people trying out other fantasies and fetishes for the first time and couples trying their first MMF threesome or guys trying their first MMF escort duo always seem to go from being tense and nervous at first to feeling relaxed and horny very quickly when they're with me.
I only see a few people per day so there will never be anyone leaving when you arrive or arriving when you're leaving etc. You won't feel rushed and I don't mind if you go a bit over the hour. I'm happy to extend if you want an additional hour. You can shower at my place before and/or after. I'll always offer you a drink. My flat is very private, discreet and always clean, and comfortable with red LED lamps and sexy tunes playing.
You'll find that I'm always exactly on time for your outcall and 100% prepared to see you at the time you book for your incall.
I never take drugs, never bareback and I get tested regularly.
I don't kiss men.
Let me know if you'd like me to arrange escort duos or four handed massages with female and transsexual escorts. I can arrange multiple escorts if you're planning a party and I know a lot of mistresses who I do forced-bi, cuckolding and double domination sessions with.
I'm very popular as a duo partner in London and internationally with mistresses who offer forced bi sessions. In the 7 years I've been doing this I've worked with dozens of duo partners including Milady Marla Maples, Mistress Elita, Mistress Luna, Mariangela, Madame Caramel, Goddess Cleo, Mistress Evilyne, Mistress Allure, Alice Malice, Mistress Mighty, TS Mistress Alexxandra and many more in London, Mistress Chloe Windsor, Mistress Ekaterina, Mistress Heelena and Modern Empress in Dubai and many other Mistresses in London, Dubai, New York and Hong Kong. Please contact anyone for a reference.
I keep hearing the same thing from everyone I do duos with. Along the lines of "I've been trying for years to find a reliable male duo partner for forced bi sessions and they've all let me down until I met you."
I did a duo session recently with Mistress Elizabeth, her friend Lisette and our client David. David commented that he's tried booking male escorts for duo sessions before and of those male escorts who even managed to show up for the appointment, almost none of them could even get it up properly. Those who could get fully hard, couldn't keep it that way. Both girls agreed that it's almost impossible to find a male duo partner who's in any way reliable and that a lot of male escorts can barely function sexually. It's sad but true. I'm not up against very stiff competition as it were. Guys who can perform under pressure with anyone and everyone are rare and those who start in the industry with this ability often quickly lose it due to burnout and/or drug abuse. Fortunately I have zero interest in drugs, a massively high libido and modest financial targets that mean I usually see just a few people per day and feel zero pressure to accept bookings when I'm tired.
Please, call, txt, whatsapp or email me to arrange an appointment.
Oz
+447521577026