Madame Li Ying , Mistress Patricia and I met at Blue Door Dungeon today to film some clips together.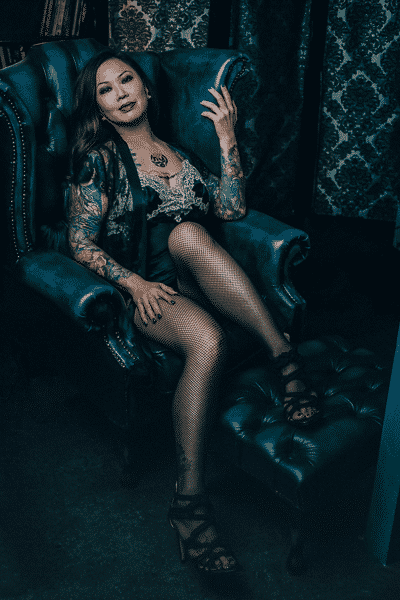 Madame Li Ying has been a professional Dominatrix since 2003 and specialises in medical fetish. She is highly skilled, experienced and well-respected on the scene.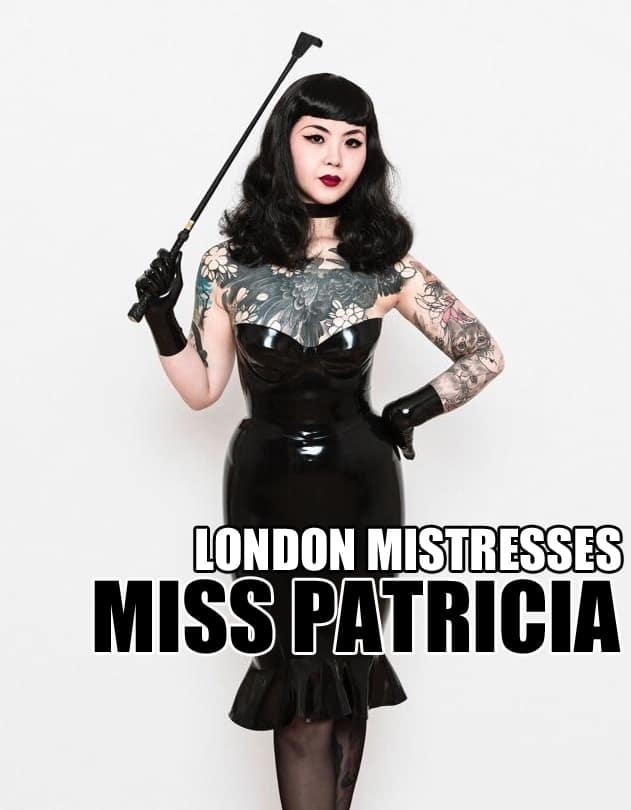 Mistress Patricia is a world renowned fetish model and rising star in the world of Femdom. Her goal is to build an empire and fill it with her loyal subjects. Having met her I can say without doubt, she will do exactly that.
Both Madame Li Ying and Mistress Patricia are Asian Goddesses adorned with stunning tattoos and share a capacity to be cruel and extremely strict when the mood takes them whilst always using their intuition to read their slaves deepest desires to tailor perfect sessions and have a lot of fun doing so.
I love filming clips with my Mistress friends. A mutually beneficial arrangement whereby we can make some shared content to use for pay per view and to promote cuckolding and forced bi sessions. Madame and Mistress were also in need of a cock to practice on with the dungeon's very own milking machine.
A proper stainless steel piece of industrial looking farmyard equipment. I'm usually the bull in BDSM scenes. Today I was the cow. And the cow was only too happy to be milked. Mistress and Madame expertly operated the daunting array of levers, dials, gauges etc and got me thoroughly lubricated and hooked up to the contraption. There's a canister full of lube attached by a hose that feeds into the milking gizmo so that my teat doesn't suffer from excessive friction. One lever regulates the suction pressure, another small dial regulates the tempo of the sucking and a bulb can be squeezed to release more lube.
The milking machine seduces me with the dulcet tones of a lawnmower roaring to life on a Sunday morning. It's a bit like receiving a noisy, slurpy blowjob from Rosie, the robot maid from the Jetsons.
Rule 34 didn't let me down "If it exists there is porn of it. No exceptions."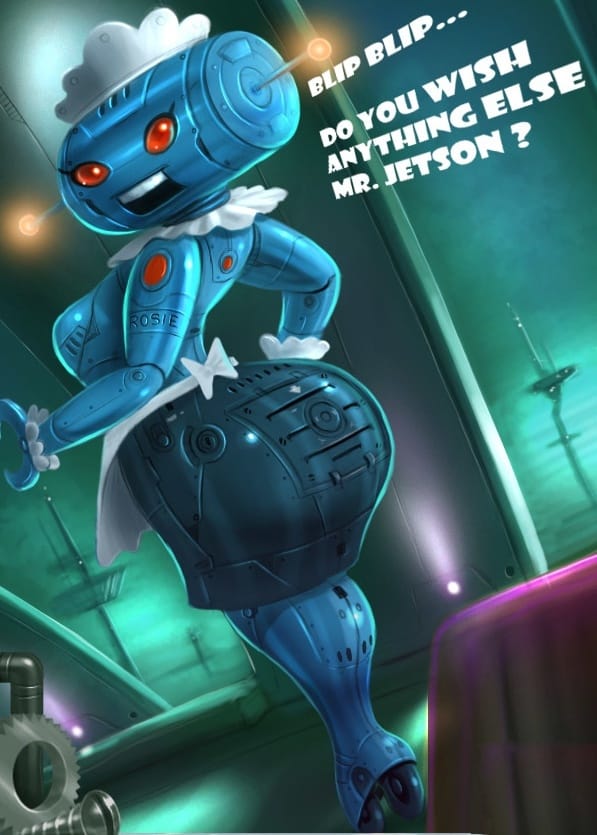 The sensation of the powerful suction and rhythmic tugging actually feels amazing and the bedside manner of my attending medical professionals was exemplary. In a kink context it would usually be used on a restrained patient to bring him almost to the point of orgasm and then deny him at the last second via a flip of the off switch. Make him beg for more, reactivate Rosie, bring him to the edge and then off switch again and so on before eventually allowing a merciful release of nutritious man milk.
After detaching myself from the apparatus with an audible schlooop. We proceeded to the drawing room for tea and scones. Not really. We descended downstairs into the dungeon room where I lay on the floor and filmed an upward camera angle video clip of Mistress and Madame looming over me with two enormous strap-ons dangling towards my lens, told their adoring subs via video clip exactly what they intended to do with their respective gigantic silicone phalluses. Spoiler alert = sodomy. Extreme, merciless, hardcore anal penetration.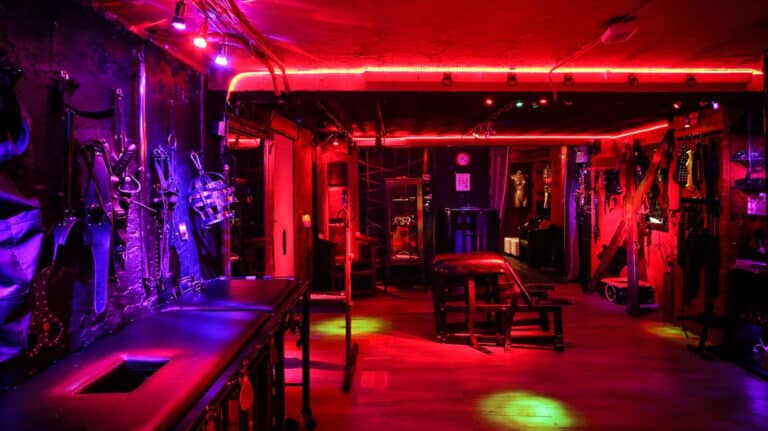 Next we filmed Madame Li Ying resplendent on a massive gilt throne with me standing, magnificent, at her side as Madame held my cock in her hand and described to her slaves via the camera exactly how pitiful their own tiny manclits are compared to my gigantic throbbing appendage. Here's a transcript =
What are you looking at hmm?
You want some of this don't you?
You're not getting any of that!
I'll just let you watch.
Watch me rubbing myself on this gorgeous cock.
It's mine! You know that.
You know why? Because you can't satisfy me with your limp cock.
Small. Just like a skin flap. You useless piece of shit.
Look at him. This is what I call a cock. He serves me well. Not like you
with your teeny weeny cock. Smaller than my nipple. when was the last
time you measured it.
You'll never compare to my stud.
You want me to own you? You want me to give my attention to your cock?
You need to grow it. But you can't. Right?
What I'm about to show you is my stud's big gorgeous cock.
Look at him. Juicy and hard. And what about yours hmm? Your pathetic
limp microdick. And what are you doing with it now? Playing with it with
two fingers because it's too small to fit into your palm, isn't it?
You're never going to fuck me with that.
You can go fuck yourself.
I'm going to have a good time fucking my stud. Riding his big cock. I'll
take him in my mouth. Lick it. Taste it.
What are you going to do about it loser? You can't even get hard. You
can't please a woman with your teeny weeny penis. *laughs*