Thank you Elust 120 for publishing my post.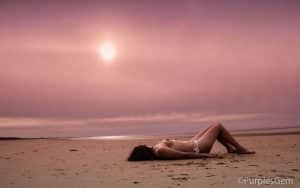 Photo courtesy of Floss Does Life
The only place where the smartest and hottest sex bloggers are featured under one roof every month. Whether you're looking for sex journalism, erotic writing, relationship advice or kinky discussions it'll be here at Elust. Want to be included in Elust #121? Start with the rules, come back August 1st to submit something and subscribe to the RSS feed for updates!
~ This Month's Top Three Posts ~
[Sexuality] The Pain of Tolerance
~ Featured Post (Molly's Picks) ~
~Readers Choice from Sexbytes ~
No new post for this month
*You really should consider adding your popular posts here too*
All blogs that have a submission in this edition must re-post this digest from tip-to-toe on their blogs within 7 days. Re-posting the photo is optional and the use of the "read more…" tag is allowable after this point. Thank you, and enjoy!
Erotic Non-Fiction
Interlude
Piercings – His and Hers
Ever had your skirt fall off while walking
Tiny Man-Clit Meets The Bigdownunder
Thoughts & Advice on Kink & Fetish
Frustrated Whimpers
Thoughts & Advice on Sex & Relationships
Surviving Toxicity
How To Have Sex When You Live At Home
When life gets in the way
George Clooney said I looked like Geena Davis
Fuck You Dad
I guess it feels a little wierd now
Erotic Fiction
Natalie's New Friend
Kneel before me
Lasshole fucker 4
Deep Impact
Oz Bigdownunder
Australian Bi male masseur and escort for men, women, threesomes with couples and duos with female or transsexual escorts.